Males tend to have taller chins than females and while female chins tend to be rounded, male chins tend to be square with a flat base and two corners. The chin can be reduced in height either by bone shaving or with a procedure called a "sliding genioplasty" where a section of bone is removed. The square corners can usually be shaved down.
Considerations
Sometimes liposuctionis are also used to remove some of the fat that some people have underneath the chin. The goal is to create a V-shape in a frontal view and a proper lower facial height. The genioplasty is a main tool to reshape the face in the proper proportions. We keep 3 goals in mind:
Frontal vertical view: changing lower facial height (reduction in long faces, augmentation in short faces) (better proportion in regards to forehead, midface/nose, and lower face.
Frontal horizontal: removing of a central piece of bone (better V shape)
Lateral view: advancement or setback creates a nicer profile.
Techniques
The main problem of many sliding genioplasties, is that many surgeons create a STEP deformity at the lower border of the lower jaw. This may be visible, and one may be able to feel it upon touching your jaw. We avoid this through a genioplasty which is starting as far back as possible on the lower border of the lower jaw, starting with a very fine cut, and then increasing the thickness of the cut, while sparing the mental nerve, which supplies the sensitivity of the lower lip.
Preference
In the midline of the chin, when this is very masculine and square, a central piece of bone can be removed which will reduce the width of the chin. This is an intra oral procedure without scars. The sliding osteotomy (bone cut) is performed with an oscillating saw is performed in a lateral tunnel under the mandibular nerve. This is a 100 % sensible nerve , so there will never be a problem with the function of your lip, but initially there may be numbness of your lower lip.
The fixation of the chin will be rigid with titanium screws and plates. There is no need to remove these when everything has healed. The first week soft food is recommended. You can drink and eat immediately after the procedure.
Before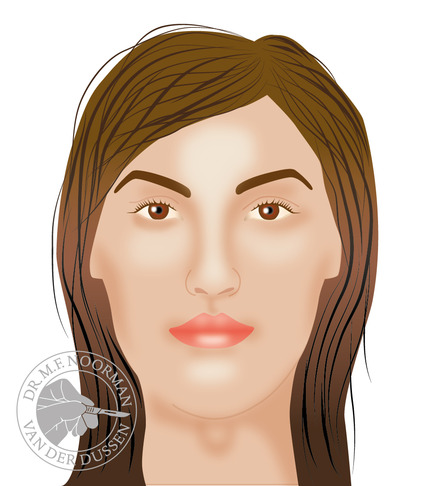 Procedure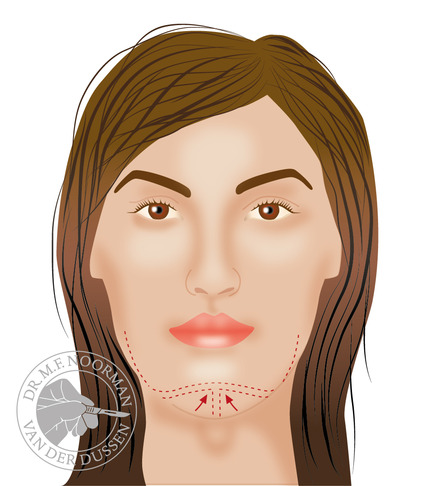 After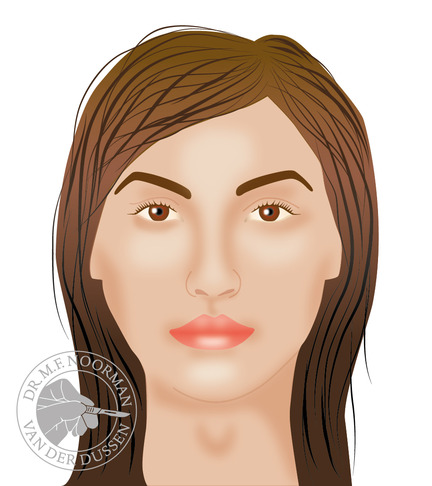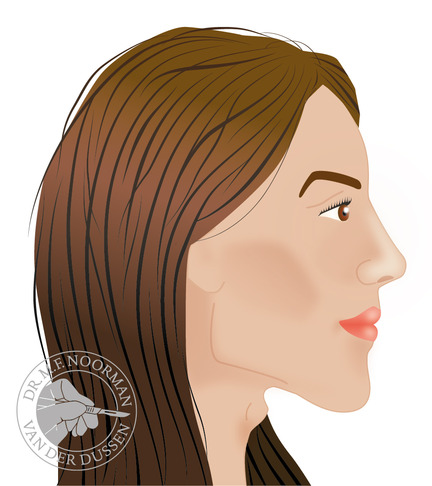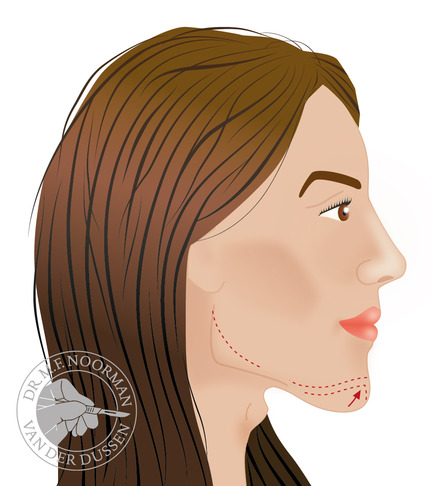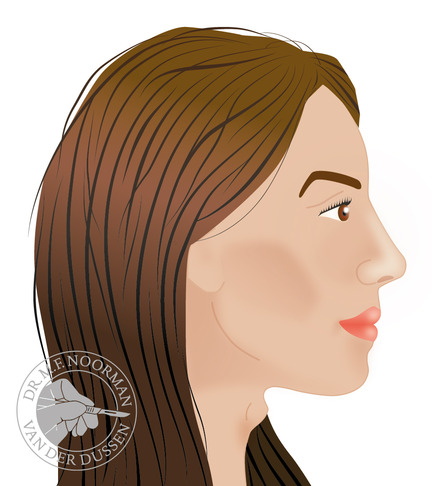 Jaw and chin width angle reduction
Width reduction by posterior lower border mandible (lower jaw) shave, this width reduction will straighten up the V-shape of the lower face.
Before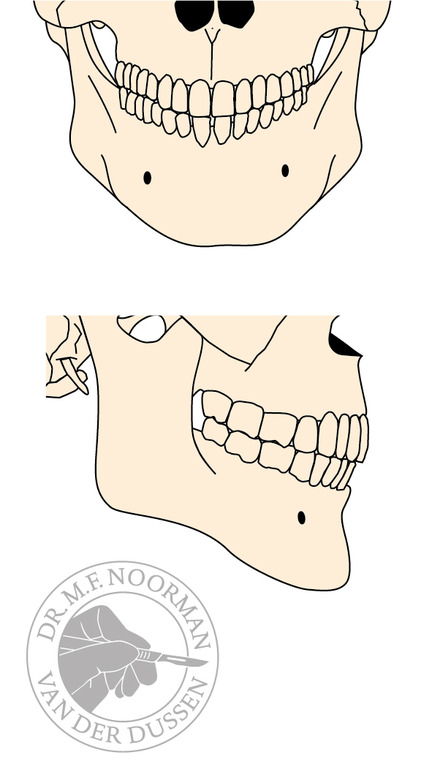 Procedure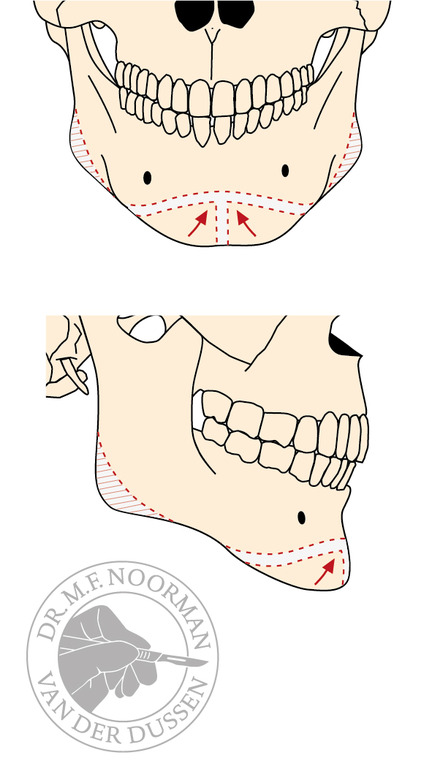 After